AquaRebel play and water shoes for children
Ordered before 16:00 is shipped from stock today!
De AquaRebel speel- en waterschoenen gebruik je in en buiten het water om veilige en comfortabele bescherming te bieden aan de voetjes van je kind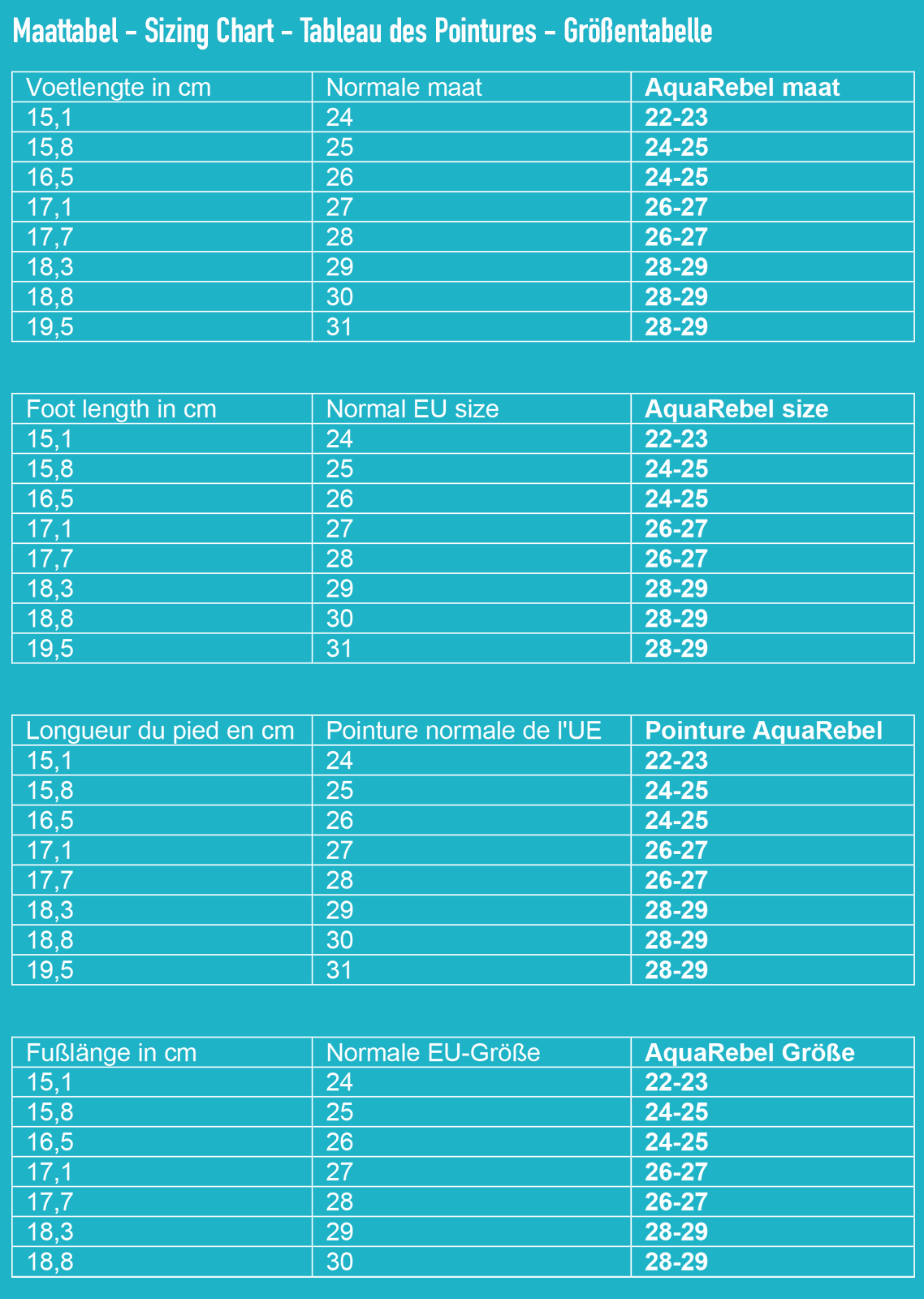 AquaRebel shoe size
The AquaRebel play and water shoes are large. It is usually better to take a size smaller than you are used to. Look in the table for a comparison with normal EU sizes. Do not buy the shoes on growth. If they are (much) too big, they can go out earlier, especially in the water.